Premier Carpet Cleaning Service Dublin: Refresh, Renew, Rejoice
Are your carpets looking tired, stained, or in need of a refresh? Premier Contract Cleaning's Carpet Cleaning Service in Dublin is your key to a cleaner, healthier, and more inviting home. Say goodbye to unsightly stains and lingering odors, and welcome the comfort and cleanliness of beautifully cleaned carpets. so that you can enjoy them again without worrying about stains or odor!

Book Now

Benefits of Professional Carpet Cleaning

Spending for cleaning a home carpet provides numerous advantages for your home:

Enhanced Aesthetics: Clean carpets instantly elevate the look and feel of your living space, making it more inviting for you and your guests.
Healthier Indoor Environment: By eliminating allergens, dust, and bacteria that accumulate in your carpet fibers, you create a healthier environment for your family.
Extended Carpet Life: Regular maintenance can significantly extend the lifespan of your carpets, saving you money on replacements.

Odor Elimination: Stubborn odors will be replaced with a fresh, clean scent, leaving your home feeling revitalized.

Get a Free and Quick Quote to get your carpets Cleaned

We have appointments available for the same day or the next day. Just contact us with your desired date and time with any of the below methods.

Carpet Cleaning Service Cost

Prices start from €70 that covers stairs and landing carpet cleaning for a standard 3-bed semi.

Why Choose Premier Contract Cleaning

Professional Expertise: Our skilled and certified technicians understand carpets inside and out. They have the expertise to tackle various carpet materials and stubborn stains, leaving your floors looking immaculate.
Fully flexible to suit your time. Same day and next day available.

State-of-the-Art Equipment: We use cutting-edge equipment and environmentally friendly cleaning solutions to deliver a deep and thorough clean. You can trust us to restore your carpets to their original glory.

Stain and Odor Removal: Whether it's red wine spills, pet accidents, or other unsightly blemishes, our specialists have the tools and know-how to erase them. Bid farewell to persistent odors and welcome a fresh, inviting atmosphere.

Quick Drying: Our efficient cleaning process minimizes downtime, so you can step back onto your clean carpets sooner than you might think.

Our Carpet Cleaning Service is trusted by homeowners across Dublin. We know that a clean and inviting home is essential for your comfort and well-being. Our services are designed to bring back the beauty and hygiene to your living space.

Experience the joy of spotlessly clean carpets with Premier Contract Cleaning. Contact us today for a free consultation and discover why we're the preferred choice for Dublin homeowners.

Revive the comfort, beauty, and freshness of your home with Premier Carpet Cleaning Service. Your satisfaction, our mission.
Stephen Connolly
2023-11-23
Very professional and comprehensive, came at short notice- would recommend
Jonathan McDonnell
2023-11-23
Could not say enough about Premier Cleaning. Weekly visit to city centre office and the place is gleaming, even small things like staff dishwasher is processed and the cups are even left in the press pointing the same way. It's almost a shame to come into the office on a Thursday and 'ruin' it. Attention to detail from Premier is second to none. If the team run out of materials they leave a very clear note. Thank you so much.
Very reliable. I liked that they work at ground level - no ladders or working at height. Very safe.
Extremely professional, friendly, and efficient service. Easy to book, Cata arrived punctually, and was a pleasure to deal with. Thank you for an excellent customer experience!
Really happy with the professional deep clean carried out by the team.
Nancy O'Hanrahan
2023-10-25
A great service, professional, friendly and good value. Catalin did an excellent job of our carpets, very happy with the result ! Thanks
Sinead ODonnell
2023-10-17
I got my windows and couch cleaned. I am really happy with the service. Very professional clean. My couch is like new again. I will be using again!
I have been using premier contract cleaning for over a year now, very trust worthy, reliable and have had no issue. I couldnt recommend Catalin and Monica more. Expert team!
Anne O Sullivan
2023-10-15
Carpet cleaning. Also Very accommodating and pleasant.
Cata did a great job cleaning our carpets. His approach was clearly a professional one and he was able to remove all stains. The whole job was done so efficiently and we will definitely be using Premier again.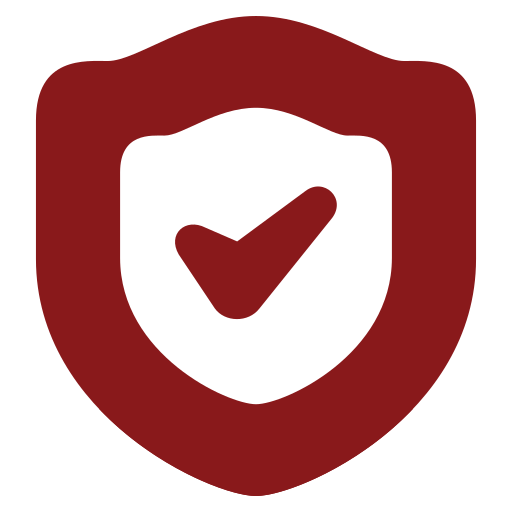 Our Guarantee

If you're not happy with our service, we will do it again free of charge.

Premier Contract Cleaning provides the best cleaning service with years of experience and attention to detail on your property!

Get In Touch