Your Trusted Partner for Gutter Cleaning Service in Dublin
Gutters are important to safeguard your property from water damage. However, when they become clogged with debris, leaves, and dirt, they can no longer effectively divert rainwater away from your home or business. This can lead to costly water damage, foundation issues, and even structural problems. Don't wait until it's too late; take action with Premier Contract Cleaning's Gutter Cleaning service.

Our expert team is here to ensure your gutters remain clear and functioning correctly. In this guide, we'll delve into the importance of regular gutter maintenance, how our Gutter Cleaning service works, and the benefits it provides for both homeowners and business owners.

Book Now

The Importance of Gutter Cleaning

Gutters are the unsung heroes of your property, and their maintenance is crucial for several reasons:

Preventing Water Damage: Clogged gutters can lead to water overflow, which, in turn, can damage your property's foundation, roof, walls, and landscaping. Preventing water damage is essential to maintaining your property's value.
Avoiding Structural Issues: Over time, water seeping into your property can weaken its structural integrity, leading to costly repairs. Gutter cleaning is an investment in the longevity of your property.
Pest Prevention: Standing water in clogged gutters is an attractive breeding ground for pests, including mosquitos, rodents, and insects. Regular cleaning helps deter unwanted visitors.

Landscape Protection: Overflowing gutters can erode the soil and harm your landscaping. Gutter cleaning ensures that rainwater is properly directed away from your property.

Get a Free and Quick Quote for Gutter Cleaning Service

We have appointments available for the same day or the next day. Just contact us with your desired date and time with any of the below methods.

Get a Free Quote

Our Comprehensive Gutter Cleaning Service
Premier Contract Cleaning offers a comprehensive Gutter Cleaning service designed to keep your gutters in optimal condition. Here's what our service includes:
Thorough Inspection: Our team starts by inspecting your gutters and downspouts to identify any blockages, damage, or areas in need of repair.

Safe Debris Removal: We remove all leaves, twigs, dirt, and debris from your gutters, ensuring that water can flow freely.

Downspout Clearance: We clear downspouts of any clogs to ensure proper water flow away from your property.

Gutter Flushing: After debris removal, we flush your gutters to ensure they are clean and free of any remaining residues.

Minor Repairs: We can address minor gutter repairs, such as reattaching loose gutters or sealing small leaks, ensuring the long-term functionality of your gutter system.
Why Choose Premier Contract Cleaning

Professional Expertise: We have years of experience in providing professional cleaning services, ensuring the highest standards of cleanliness and safety.
Fully flexible to suit your time. Same day and next day available.

State-of-the-Art Equipment: We use cutting-edge equipment and cleaning solutions to deliver a deep and thorough clean.

Environmentally Friendly: We use eco-friendly cleaning practices to protect your property and the environment.

Quick Service: Our efficient cleaning process minimizes downtime, so you can plan your next move early..

Stephen Connolly
2023-11-23
Very professional and comprehensive, came at short notice- would recommend
Jonathan McDonnell
2023-11-23
Could not say enough about Premier Cleaning. Weekly visit to city centre office and the place is gleaming, even small things like staff dishwasher is processed and the cups are even left in the press pointing the same way. It's almost a shame to come into the office on a Thursday and 'ruin' it. Attention to detail from Premier is second to none. If the team run out of materials they leave a very clear note. Thank you so much.
Very reliable. I liked that they work at ground level - no ladders or working at height. Very safe.
Extremely professional, friendly, and efficient service. Easy to book, Cata arrived punctually, and was a pleasure to deal with. Thank you for an excellent customer experience!
Really happy with the professional deep clean carried out by the team.
Nancy O'Hanrahan
2023-10-25
A great service, professional, friendly and good value. Catalin did an excellent job of our carpets, very happy with the result ! Thanks
Sinead ODonnell
2023-10-17
I got my windows and couch cleaned. I am really happy with the service. Very professional clean. My couch is like new again. I will be using again!
I have been using premier contract cleaning for over a year now, very trust worthy, reliable and have had no issue. I couldnt recommend Catalin and Monica more. Expert team!
Anne O Sullivan
2023-10-15
Carpet cleaning. Also Very accommodating and pleasant.
Cata did a great job cleaning our carpets. His approach was clearly a professional one and he was able to remove all stains. The whole job was done so efficiently and we will definitely be using Premier again.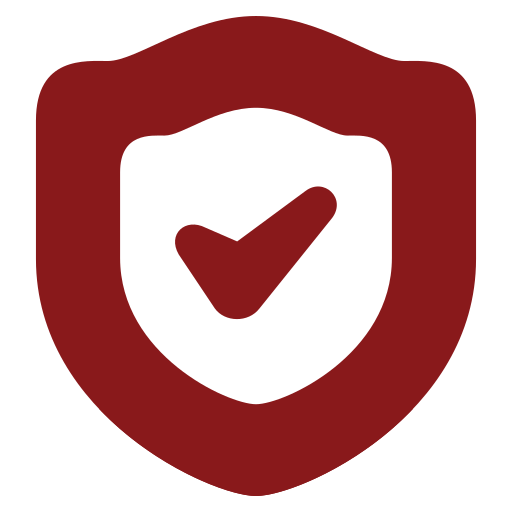 Our Guarantee

If you're not happy with our service, we will do it again free of charge.

Premier Contract Cleaning provides the best cleaning service with years of experience and attention to detail on your property!

Book Now