Office Cleaning Service in Dublin
Premier Office Cleaning Dublin Services: Elevate Your Workspace
A clean and well-maintained office is not just a reflection of your professionalism but also essential for a productive and healthy work environment. Premier Contract Cleaning is your trusted partner for Office Cleaning in Dublin, delivering tailored solutions that ensure your workspace not only meets but exceeds the highest standards of cleanliness.
Book Now
Double-click this headline to edit the text.
Our Office Cleaning Dublin Services includes schools, offices, student accommodation, hospitals, retail stores, and corporate offices. The primary responsibility of our dedicated cleaning service providers is to make everything clean and fresh, but in many cases, they also perform security and maintenance tasks. While most of them work indoors, some of them also work outdoors. The outdoor cleaning task may require external litter picks, leaf blowing, removing residues, sweeping walkways, etc.
Highlights of our Office Cleaning Services:
Remove clutter from surfaces around the office, such as desks and tables.
Disinfect food preparation and eating areas such as kitchens and canteens.
Empty the waste and recycling bins.
Sanities office bathrooms.
Hoover around the office.
Mop all the areas with hard floors.
Wipe away dust from objects such as computer monitors and other surfaces
Why you should invest in Office Cleaning Services:
Boosted Productivity: A clean and organized workspace contributes to increased employee focus and productivity. You may observe a better employee output after a quality cleaning service.
Enhanced Professional Image: A well-maintained office space reflects positively on your brand, creating a professional and welcoming atmosphere for clients and visitors.
Employee Morale: A clean and comfortable work environment promotes a positive atmosphere, increasing employee satisfaction and morale.
Healthier Workplace: Regular cleaning and sanitization reduce the spread of germs and contribute to a healthier workplace, minimizing sick days.
Read more about the benefits of professional office cleaning here.
Why Trust Premier Contract Cleaning for Office Cleaning Dublin?
Premier Contract Cleaning is your reliable partner for Office Cleaning Dublin because of many reasons:
Reliability: Our team is punctual, dependable, and committed to delivering consistent and reliable cleaning services.
Professionalism: We maintain high professionalism in all aspects of our services, from communication to cleaning execution.
Customization: We understand that every office is unique. Our services are customizable to meet the specific needs of your workspace.
Quality Assurance: Our commitment to excellence ensures you receive top-notch cleaning services every time.
Why Choose Us for Office Cleaning?
Expertise and Experience: With years of experience in the cleaning industry, Premier Contract Cleaning understands the unique cleaning needs of office spaces. Our dedicated team brings expertise and professionalism to every cleaning project.
Customized Cleaning Plans: We recognize that every office is different. Our services are customizable to suit your workspace's specific needs and requirements. From daily maintenance to specialized cleaning, we've got you covered. If you want to clean your office on Holidays, we are also ready to provide.
Comprehensive Services: Our Office Cleaning services encompass many tasks, including dusting, vacuuming, sanitization, trash removal, and more. We pay attention to the details to create a pristine work environment. Moreover, we also do some sort of technical tasks if needed.
Flexible Scheduling: We understand the importance of minimal disruption to your daily operations. Our team works with your schedule to ensure cleaning is done at a time that suits your business hours.
Eco-Friendly Practices: At Premier, we are committed to sustainability. Our environmentally friendly cleaning products promote a healthier workplace for your employees.
Frequently Asked Questions (FAQs)
1. How often should I schedule office cleaning services?
Answer: The frequency of office cleaning depends on the size of your office, the nature of your business, and your specific cleaning needs. We offer flexible scheduling options, including daily, weekly, bi-weekly, or customized plans tailored to your requirements.
2. Do you provide cleaning services after business hours?
Answer: Yes, we understand the importance of minimizing disruption to your daily operations. We offer flexible scheduling, including evenings and weekends, to ensure your office is cleaned efficiently without affecting your workday.
3. What areas of the office do your cleaning services cover?
Answer: Our office cleaning services cover a comprehensive range of areas, including general workspaces, restrooms, kitchens, breakrooms, floors, windows, and high-touch surfaces. We tailor our cleaning plan to suit your specific needs and preferences.
4. Can you accommodate special cleaning requests or one-time deep cleaning needs?
Answer: Absolutely. We understand that offices may require specialized cleaning services or occasional deep cleaning. We offer customized cleaning plans to accommodate your unique requests and ensure your office maintains a high standard of cleanliness.
5. Can you clean our office during business hours without causing disruption?
Answer: Yes, we can. Our team is trained to clean with minimal disruption to your daily operations. We can work around your schedule, ensuring a clean and organized office without interrupting the workflow of your employees.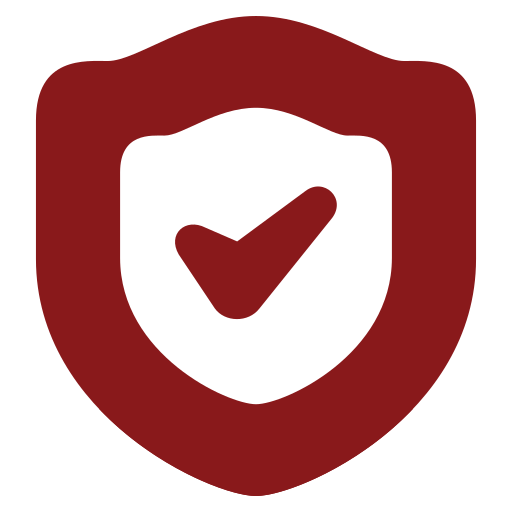 Our Service Guarantee

If you're not happy with our Service, we will do it again free of charge.

Book Now